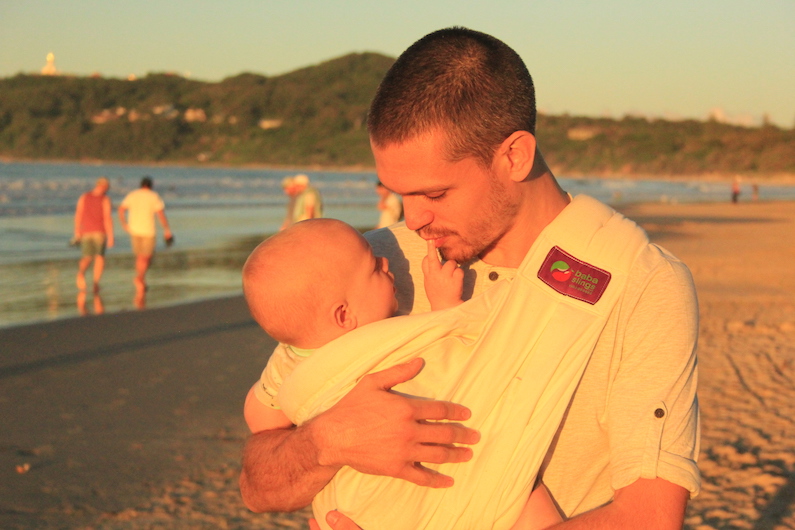 The iconic, go-anywhere, carry your baby Original Baba Slings®
Designed in 1999 by a Mother, Baba Slings® is the ultimate baby sling and an incredibly versatile baby carrier. Baba Slings® help make your journey as a parent of a young child a smooth ride.
Babies who are carried frequently by Mum or Dad are more calm and relaxed. Keeping them close as they learn about the world gives them the support they need, and the sense of security, which is essential to their wellbeing and healthy development.
Above all, holding your baby close is a most natural and wonderful thing, that makes all the challenges of parenting totally worth it. That's why helping you keep them close is our most important mission.
The focus of our unique design is simplicity and flexibility. Baba Slings® will allow you to carry in 5 different positions. Our slings are great for breastfeeding while on the go. They are effortless to put on and take off, fully adjustable - one size fits all, adaptable to yours and baby's needs, and super durable. Changing shoulders and positions ensures both you and baby stay comfortable throughout the day, and assists with healthy development of their hips and spine.
Head to our shop to get your own Baba Sling. Pick from our wide variety of colours and designer prints to suit your style.
Birth - 2 years +
5 Position Buckle Sling Carrier
Breastfeeding Aid
3kg / 6.61lb through to 13kg / 28.66lb
Complies with ASTM safety specifications F2907-15